How can I help you connect with current and future clients? Take a look at my portfolio of past projects and see if you think we're a good fit. If you have any questions use the contact form or email me at nrmoran188@gmail.com.
______________________________________________
Most recent project: Press release and successful email campaign for Innoquest Inc.
Woodstock, IL. Innoquest Inc. maker of precision meters for the agriculture sector since 1993, has introduced a versatile quantum PAR light meter that is sure to appeal to large and small greenhouse growers, as well as hobbyists using artificial lighting to grow plants indoors. 
The SpotOn® Quantum PAR Light Meter is a scientifically accurate instrument that takes readings from any source, including LED lighting. more
______________________________________________
A white paper that rocks!
Dissolved Oxygen: Low-cost solution for increased plant health and yield.
Adequate aeration to the plant root system improves root development and helps maintain overall plant growth.
Studies have shown that supplementing oxygen to the root zone via the delivery of dissolved oxygen (DO) can improve crop yields while reducing the incidences of disease more
______________________________________________
Sample article for rapidly expanding cannabis industry.
Game of clones: 16 tips to your best cuttings, increased production
Whether you're running a large-scale commercial grow operation or just cultivating a few plants in your closet, there's going to come a time when you'll want to clone some of your favorite or more commercially popular strains of cannabis.
So, why clone instead of growing from seed?
Cloning ensures the grow-to-grow carryover of what you love about a particular strain of cannabis. more
______________________________________________
Cover article in Mother Earth News:
Adopt-a-hive: A welcoming way into beekeeping.
For the past several years, I've wanted to get into beekeeping. Adding beehives to our property seemed like a natural fit because we already have a large garden, some chickens, and lots of native flowering plants. However, beekeeping seemed a little daunting. What would I need to get started? Where would I get bees? How would I manage a hive?
The answer came in the form of a regional Adopt-a-Hive program that serves wannabe beekeepers who live in the eastern Upper Peninsula of Michigan. more
______________________________________________
Numerous articles for horticulture trade magazines, including this cover story for Produce Grower.
From software to culinary fare
After launching a successful software company in Japan's version of Silicon Valley, Australian-born entrepreneur Rob Laing made a 180-degree shift in careers. He enrolled in culinary classes, which got him interested in the myriad of ingredients that are incorporated into different dishes. The entrepreneur in him couldn't help but wonder about the process by which chefs acquire these ingredients, and how they're grown.
"I became intrigued with the idea of growing rare, unusual ingredients…more
______________________________________________
Numerous articles for Issue Media Group on economic development, including this award-winning one that also ran in Huffington Post.
Urban revitalization from Michigan Mainstreet program
The first time I ventured to Calumet in the Keweenaw Peninsula I was struck by the wide, mostly empty streets—and Shute's Bar. What I was seeing at the time was a testament to a robust mining era of days gone by. That was back in the late '70s. Today, Calumet has changed in appearance—much like I have—and is now a really cool place to go for a number of reasons (including Shute's Bar, which is still there). more

______________________________________________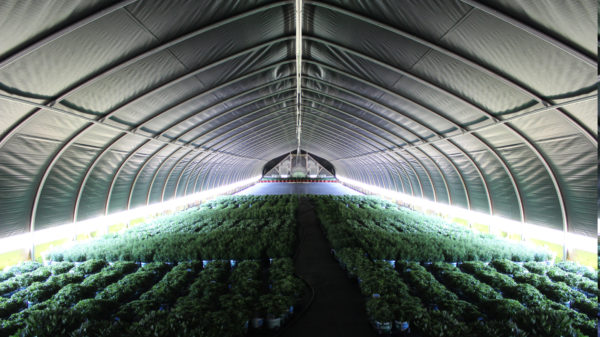 Engaging customers with timely blog posts for green industry companies like Advancing Alternatives.
Light deprivation greenhouse systems for hemp growers
As prospective hemp growers scramble to understand and keep up with changing regulations on the state and national levels, one thing they can rely on is Advancing Alternatives' expertise in greenhouse components, including light deprivation greenhouses, natural ventilation, and automated controls. After all, we've been perfecting our greenhouse components and responding to the changing needs of growers for over 20 years. more
______________________________________________
Several articles on online education in Michigan schools for a nonprofit organization, including this one:
How to know if a student is ready for online classes (Issue Media Group)
It used to be that if your child attended a high school with a limited number of electives and only a couple high-level placement classes, there were only so many options available for them to explore their interests and prep for college.
Not anymore. With online classes, many students now have access to a learning tool that reaches across school districts.
That doesn't mean signing up your student is a no brainer. more
______________________________________________
Ads for horticulture related companies, including this one for Corona Tools.